FEATURED EXHIBITORS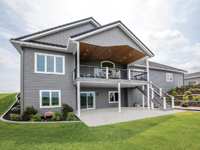 Bordner Home Improvement is an industry-leading home remodeling company. From energy-efficient windows and sturdy doors to ultra-durable tubs and showers, they bring exceptional products, skilled installations, and top-rated customer service to homes throughout Colorado. No matter how large or small your home improvement needs may be, Bordner strives to exceed your expectations from start to finish.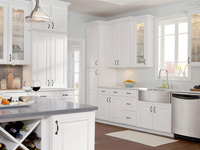 Twin Leaf Kitchens & Interiors helps bring your dreams to life by creating a beautiful design and a detailed plan. Then they execute that plan. Twin Leaf designers bring new ideas to your spaces. They will listen and execute your ideas or offer new creativity and new perspective.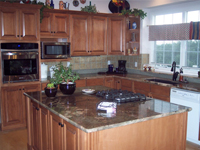 Dun-Rite Home Improvements craftsmen will "WOW" you with their skill and artistry, Their installers and tradesmen will remind you of the days when service people cared about the quality of their work and their customer relationships. Since 1985, "If you're 'gonna do it, do it right or don't bother" ™ isn't just their slogan, it's actually the way they run their business. Whether you want a simple update or a complete tear out and remodel, they can help.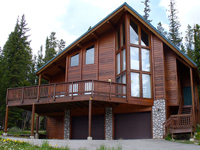 For over 50 years, International Homes of Cedar has designed and delivered the finest custom cedar and pine timber dream homes throughout the U.S. and around the world. Their laminated timber walls and patented interlocking system are the perfect combination for a state-of-the-art home that lasts a lifetime. If you can dream it, they can create it.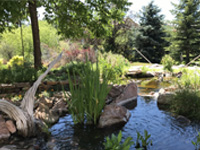 Purely Ponds Fine Landscapes designs and installs complete landscapes in addition to water features. The Purely Ponds team thrives because of customer referrals, which means anything less than total customer satisfactions is unacceptable. They offer xeriscaping, outdoor kitchens, patios and fine landscape options.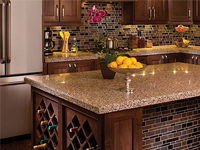 Granite Transformations is a premier home and businesses renovation company specializing in kitchens and bathrooms. They have performed many renovations using a unique process which requires little-to-no demolition. This process reduces the stress of a typical intrusive and disruptive installation, along with the problems and setbacks typical of such home improvement projects. They have a wide variety of top-notch products that are designed to fit any project and any budget.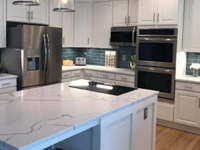 Since 1994, Kitchen Tune-Up has been offering 5 service options at different price points, and many projects can be complete in less than five days. Update Your Kitchen (Without Disrupting Your Life). You don't have to spend a fortune or be displaced from your home for weeks to get the kitchen you've always wanted!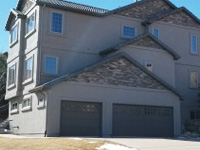 Established in 2006, Oros Home Enhancements, is one of Colorado's fastest growing home improvement companies. Their Ownership Team has over 50 years of experience in home improvement projects. Locally and family owned, their headquarters and showroom are in Colorado Springs. Oros' professionals understand this is not just a project, it's an investment, vision, and lifestyle that you will enjoy for years to come.